Quantum chemistry. The name of this branch of science itself is creepy at the first sight and for lots of (not only high-school) students a mere idea of a fusion of physics and chemistry sounds like a nightmare. Nevertheless, we found a graduate who was led by his love for science and academic curiosity right into Prague. Ondrej Gutten talked to us about high school memories (2005).
(by Barbora Demčáková)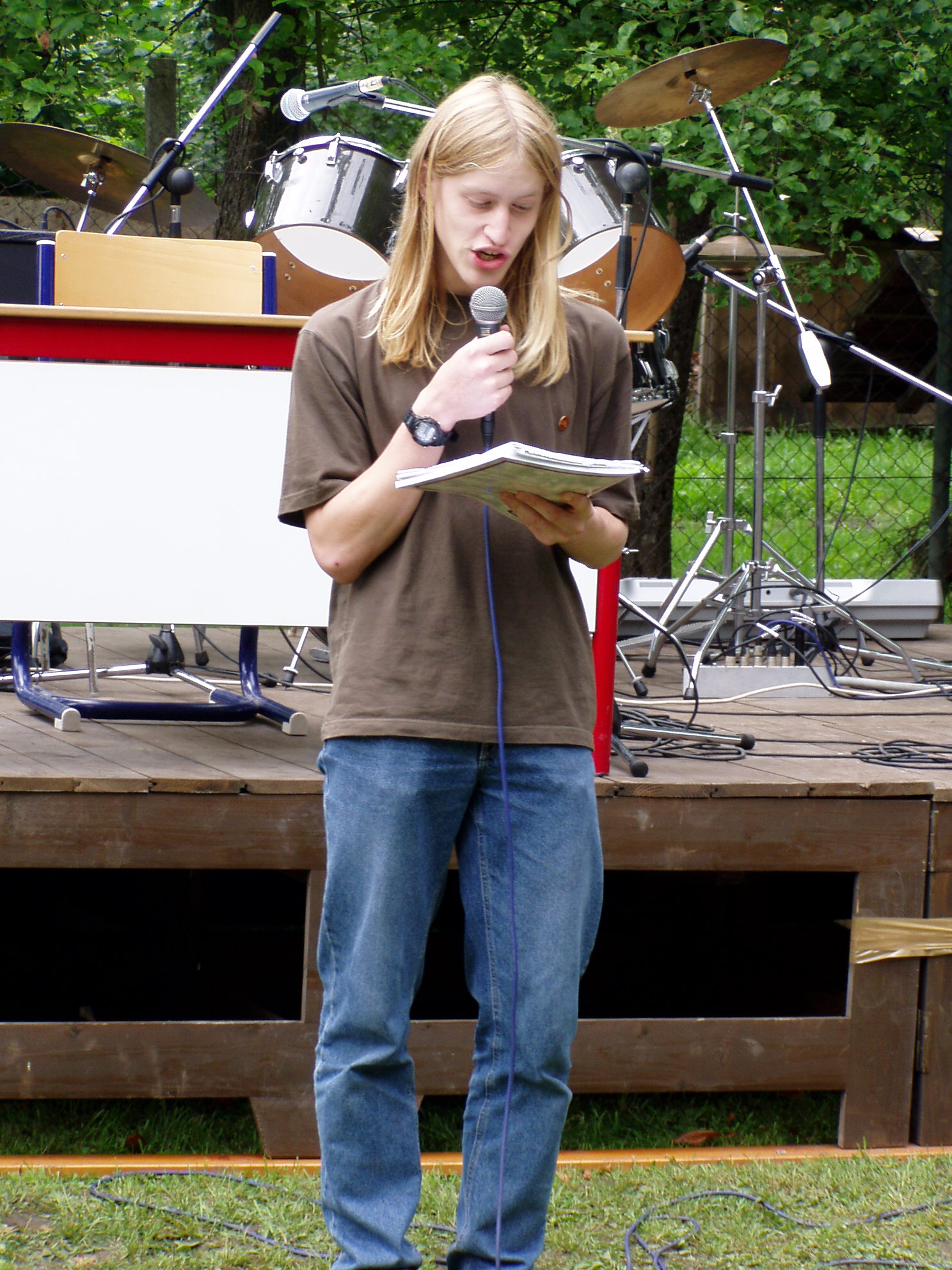 First, tell us something about yourself. What is you connection to GBAS?
Since I graduated from GBAS, I've been studying natural sciences in Prague. Actually, my connection to GBAS is not very intense anymore, I'm glad if I manage to visit the school 1-2 times a year. But I really keep in touch with the GBAS people, and not just my classmates. I live with some of them, others I meet regularly and with some people I talk over the internet, at least occasionally. Some of them I befriended after graduating from GBAS, there are even people whom I hadn't known before and we had nothing in common except GBAS. I like joking about GBAS being a sect.

We'll stick to the topic of this "sect" of ours for a while. How did GBAS help you to get where you are? Do you think things would have come out the same way if you had gone to another high school?
I believe it helped me a lot, at least concerning two things. The first one is the English language and that's incredibly important. Of course, I will never turn into a native speaker, but being able to exist in the English-speaking environment without difficulties and even enjoy it is priceless. At work approximately 50% of my conversations are in English and it's more comfortable for me than speaking Czech when I am in a shop. Not to mention the availability of information—it allows you to find anything on the internet. Can you imagine you could work with Slovak sources only or watch videos in no other language than the Slovak? I find that idea scary—my world would shrink merely to a fragment of its current size. I realize that every time I encounter someone for whom the language poses an obstacle. To be able to speak a foreign language well isn't a matter of course.
The other benefit of our school is that it builds this healthy self-conscience in you. Fear of failure is natural, but GBAS provided me with the possibility to explore and who once tasted the life of a traveller, he will never get lost out there. Enthusiasm when it comes to starting new things shouldn't be something that's typical only for managers, I feel the way it influenced me every single day.
It's hard to tell what would have happened if I had gone to another school, but GBAS was definitely an exceptional place.

The staff keeps changing, but the people who hold it all together are there and keep teaching. Which one of your former teachers inspired you the most?
You will find the full interview in the current issue (Jan-Feb 2013, Issue 15) of KARIS school magazine. Support Sučany Alumni by paying for the membership at minimum 5 € and among other benefits, you will be provided with access to the e-version of the magazine (if you are a graduate, a former student or a former staff member). All the money collected is used exclusively for running the organization and supporting the activities of Sučany Alumni. The people who work for SA are exclusively unpaid volunteers who love their school and they think SA project is a great idea. 5 € per school year is the minimum by which you can prove you love our school too and show that you care about its future and the future of our association of graduates. Thank you for your support!